Corona Virus Reports
This section includes reports on the latest research regarding the corona virus, the lockdown, PCR tests and corona vaccines.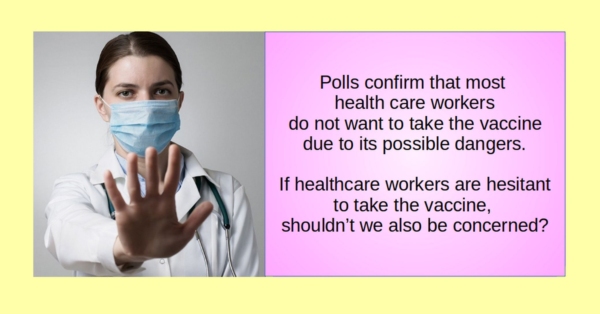 Today, December 10, 2020, the FDA Advisory committee is expected to approve one of the Covid-19 vaccines – clearing the way for Americans to start taking this vaccine. There is and will be a tsunami of messaging urging people to get a Covid-19 vaccine. The Covid-19 vaccine will be available soon in the US, and many people will rush to take it. However, there is a group of people who will refuse to take the vaccine. To better understand why some are opposed to the vaccine, I decided to compile this list of 10 reasons why many people will refuse to take the Covid-19 vaccine.
Introduction
I realize that the Covid-19 virus exists, and that at the time of publishing this article (December 10th) we are fast approaching 300,000 people who have died with/from the Covid-19 virus in the US since February 15, 2020.
(Comparatively speaking, according to the CDC, approximately 2.8 million people die in the US every year, the average age being 78.)
https://www.cdc.gov/nchs/fastats/deaths.htm
There are approximately 332 million people in the US.
Doing the math, about .09% of the total US population has died from/with the Covid-19 virus, which translates to 9/10,000 people so far.
Covid-19 infections can be very serious or very mild.
Recovering from Covid-19 can result in long-term ("long haul") effects which approximately 10% of infected people experience for weeks or months following a Covid infection. According to a September 2020 National Institute of Health article, these effects include:
"...shortness of breath, fatigue, cognitive issues, erratic heartbeat, gastrointestinal issues, low-grade fever, intolerance to physical or mental activity, and muscle and joint pains."
https://directorsblog.nih.gov/2020/09/03/citizen-scientists-take-on-the-challenge-of-long-haul-covid-19/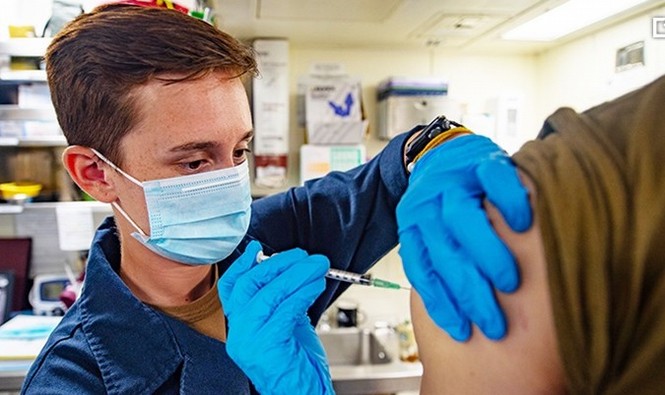 The Covid virus is real. Lingering symptoms in some people are real, and more people will die with/from the Covid-19 virus in the future. However, not everyone will be willing to take the Covid-19 vaccine. Here is a list of 10 reasons why:
Reason 1- Some vaccine skeptics analyzed the data related to Covid-19 infections and deaths and have decided against taking the vaccine.
Reason 2- All positive test results don't mean the same thing.
Reason 3- Some vaccine skeptics are concerned about the side effects of vaccines.
Reason 4- Many doctors and scientists hold different views on Covid-19, but have been denied access to the mainstream media.
Reason 5- Many vaccine skeptics realize that the pharmaceutical companies are largely unaccountable to vaccine injured people.
Reason 6- This vaccine has been rushed….developed over 10 months instead of the usual 10-15 years it takes to develop a vaccine.
Reason 7- Vaccines don't always work; Some people never take flu vaccines.
Reason 8- Many vaccine skeptics think that there is a back story to Covid-19… The Great Reset
Reason 9 - Many Covid- 19 vaccine skeptics value the US Constitution. They are suspicious of government overreach and surveillance. They don't want speech censored.
Reason 10-
There has been v
ery little
respect given to
the human immune system throughout the Covid-
19
situation…
and safe treatments for Covid-19 already exist!
To better understand vaccine skeptics, let's take a closer look at each of these 10 concerns.